Scripts, plays, treatments, proposals, stories, rants, essays, concepts, corporate proposals, newsletters, articles, reviews and even the occasional poem.
You won't find all that here. But most of it. Some old history and new excursions.
Anyway, dig around. You may find something interesting.

In the MeanTime: (and I say that with all the love and sarcasm I can muster.)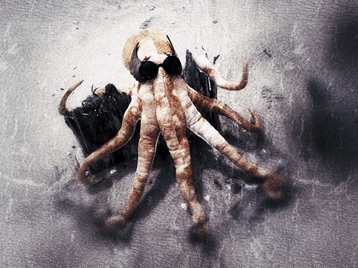 This is indeed an Octopus with Goggles.
For the sake of argument,
Animatorus Cephalopodia Intelligosa
Cephalopoda
in case you need a quick refresher.
You go. I'll wait..........
Better now?
....and continuing.
A dear friend I have come to know as Copernicus Montauk.
I've smudged out the extremities of his tentacles so fragile minds and queasy constitutions wouldn't have to see the
HORROR of CRAB VIVISECTION!!
More on him later.
As well as some
SMASHING
photorealistic captures of him with a
RAY GUN!!
.
Excitement Abounds!
---