A Quick Blurb. A Short Blurb. A Resume. A Bio.
....and pretty much in that order......(just scroll down)
---
The Quick Blurb.
The Short Blurb is below this for those pressed for time, or if you'd like to see the same information below distilled for the Twitter crowd.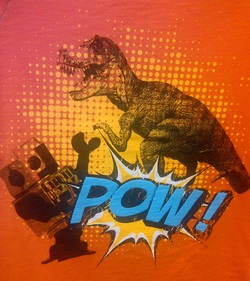 Just a former Skydiving, Lifeguard, Psychologist, Drummer, Poet, Equestrian, Herpetology hobbyist.

But that was then…
Since 1995, after three collegiate degrees and the debt to show for it, it's been a non-stop, full time journey through the wild, wooly world of commercials, film and television.
Spots written for Harley Davidson and Walt Disney World.
Productions managed for ESPN, Lifetime, Spike TV and ABC.
Locations discovered for Summit Entertainment and Sony Pictures.
Pieces directed for Red Lobster, Cambridge Homes and Disney Marketing.
and produced for Ron Hazelton's 'Housecalls' and EMM Group.
Magic edited for Home Shopping Network and SpaceWalk LTD.
International work for My Big Redneck Vacation 2 and Das Traumschiff.
.…and more. Much more. Nineteen years worth.
Awards here and there. A bit of acclaim. Some recognition. Solid reputation.
But the goal? The pleasure? The joy?
It comes from quirk and snark. The sheer pleasure of a smart job conceived outside of the box and executed with steadfast focus and determination.
Getting the best, biggest bang for the buck. On time and with a smile.

Every. Single. Time.

…and doing it again.
…and again.

If you can't enjoy what you do, why do it?

---
---
The Short Blurb.
'Cause sometimes, you just want the facts.
Nineteen years full time in the television, film and commercial industry.
Director, Producer, Writer and every salient position en route to a rock solid, reputable career filled with delivering fun, exciting projects generated outside the box.
Quirk and Snark. Energy and Efficiency. Pride and Product. Business and Show.
Pleasant, professional and personable.
Every. Single. Time.

Because that's what it's all about.

If you can't enjoy what you do, why bother?

Clients include Walt Disney World, ABC, A&E, Lifetime, Darden Restaurants, Spike TV, Summit Entertainment, Home Shopping Network, Apple Air, Cambridge Homes, Lynx Transportation and Play N Trade.

---
A Basic Smattering of Projects and Skill Sets acquired over the years in Production.
EXPERIENCE
PRODUCER
"Animal Programs" Promotional and Marketing long form video, Disney's Animal Kingdom, WDW
"'Night of Joy' Sizzle Reel," Walt Disney Broadcast Productions
"Cedar Fair", 'Dekalb" "Oticon" Commercial spots, EMM Group
"AMD: Full On" On Air Lifestyle Presentation, August Moon Productions
"What's Cooking with Cat Cora?" Promo, Video On Demand, Disney.com
"Ginn Golf", Commercial, Collaboration Films
"Laser Garden" B Roll presentation, HSN, Elfie Productions
DIRECTOR, PRODUCER
"Ron Hazelton's Housecalls", Ron Hazelton Productions
5th Season (Nationally syndicated home improvement television series)
"WDW Florida Classic Alumni Challenge" Bumpers, Interstitials, & Wrap-arounds,
Walt Disney World Broadcast Marketing
"Ezonics", "Gateway", "Euro Pro", "Nutrius", "TCI Vacuums", "Nokia", "Lexmark/Cyberhome",
Home Shopping Network, August Moon Productions, Electronics on air presentations
"Mickey's Chinese New Year", Presentation Spot, Hong Kong Disney
"Monster Under The Bed" Children's TV series pilot, BR725 Inc.,
"Maureen Seiden", Corporate Presentation, OOST, Online Productions
"Red Lobster", Corporate Spot, Darden Restaurants, Online Productions
"Karate Body", Promotional Video, MohawkPoodle Productions
"Lynx", Commercials, Century III
"Cambridge Homes", Sales Video, Century III
"Voices from Edgewood Ranch", Charity Promotion, Walt Disney World Film & Tape
DIRECTOR, PRODUCER, WRITER, EDITOR
"GameStore" Web Series (6 episodes)
"Mustek Digital Camera", "DXG" (4 Spots), "Westinghouse," "Nextar",
Home Shopping Network, August Moon Productions
"Essential Petsitting", Training video, PetsFirst
"Space Walk Partner Program" Recruiting & Promotional video, HereComesFun Ltd.
Crystal Reel Award: Directing
Crystal Reel Award: Editing
"Space Walk Annual Meeting Partner Video" HereComesFun Ltd.
"Space Walk and Inflatable Zoo Installation Video" HereComesFun Ltd.
"Peter Spindel" Commercials, Berley and Spindel Law Firm
"One World" by Craymo, Music Video, Moho Productions
"Jim Cook: Office Linebacker", Corporate Presentation, ADP TotalSource, Online Productions
"The Pack", short film, 7M1
"FAFCARP", short film, 7M1
"Student Loan", 16mm short film, A Planet Monkeyboy Excursion
Crystal Reel Award: Directing
Best Offbeat Film: Showcase Shorts
Selected for Tambay Film Festival - Edison Film Festival - Jacksonville Film Festival
"The Challenge", 16 mm short film, A Planet Monkeyboy Excursion
Best Student Film, Edison Film Festival
Selected for Jacksonville Film Festival
"A Killing Season" Trailer for Feature Film, MohawkPoodle
Crystal Reel Award: Directing, Best Feature Trailer
Aurora Award: Best Feature Trailer
"Again She Waits", B&W 16mm short
WRITER
"Better Living Through Assassination" Television pilot
"Chasing Sundown" feature length screenplay
"Understanding Evil" feature length screenplay
"A Killing Season", feature length screenplay, MohawkPoodle Productions
"Stormbringer", feature length screenplay, 7M1
"Old Trail Town", Interactive Themed Project proposal, C III
"Raz'rT'ngo" Tulsa One Act Playwrights - ORU Student Showcase
Tulsa Playwright of the Future Award
"Seeker" Interactive Stage Presentation, FirstLight Productions
EDUCATION
BACHELOR OF ARTS- Motion Picture Production
University of Central Florida, Dean's Honor Roll
MASTER OF ARTS- Psychology
Oral Roberts University, Dean's Honor Roll
BACHELOR UNIVERSITY STUDIES- Performance Arts, Creative Writing
Oklahoma State University, Dean's Honor Roll, English Honors


---
Nathan McMahan is a freelance Director / Producer based out of Orlando, Florida who has worked over 19 years in the television and film industry. He is the recipient of multiple Crystal Reel Awards for directing and editing and his films have played in the Edison Film Festival, Tambay Film Festival, Jacksonville Film Festival and the Orlando Showcase Shorts Festival.

Born and bred in the wide open red clay and sandstone prairies of Central Oklahoma, Nathan holds a Bachelors of University Studies in Theatre and English with a minor in Journalism from Oklahoma State University, a Masters in Psychology from Oral Roberts University and a Bachelors in Motion Picture Production from the University of Central Florida.

Before settling in Central Florida, he spent thirteen years as a Water Park supervisor, fifteen years in the restaurant industry as a waiter, bartender, service director and the costumed character Kaptain Kaos, and three years touring and playing drums/percussion with the Christian music group "Rescued".

After an internship in the camera department on the Amblin Production "seaQuest" and an extended stint as a Producer's Assistant on the Disney/MGM backlot, Nathan moved full time into a freelance career in production. Over the years he has worked in varied capacities from Producer, Director, Writer, First AD, Camera Operator, Production Manager, Production Coordinator, Location Scout, Location Manager, Transportation Captain, Craft Service and the ubiquitous Production Assistant.

He has directed projects for Walt Disney World, Cambridge Homes, Lynx Transportation Authority, Edgewood Children's Ranch, performance Artist Craymo and Space Walk, as well as producing and directing the last half of the fifth season of "Ron Hazelton's Housecalls" after completing 3 seasons as the UPM/AD for the nationally syndicated, traveling home improvement television series.

Additionally he has produced video segments for such clients as Darden Restaurants, ADP Total Source, Women's Cancer Coalition, Artist Kathryn Flocken, Pets First International and Peter Spindel, Attorney-at-Law.

With his partner Brent Reynolds, a Producer/DP from his UCF days in August Moon Productions, they have done considerable work for a wide range of clients that includes Westinghouse, Nokia, Nextar, DXG, Euro-Pro, Gateway, Lexmark, Ezonics, Nutrius, Mustek, Summit Marketing and the Home Shopping Network.

Universal Studios, Walt Disney World Broadcast Operations and WDW International Marketing, Sea World, Turner Television, Good Morning America, BBC, ESPN, and ABC are just a few of he companies with which he has an association.

The former managing editor of the Florida Performer, a local industry trade newspaper, he has written several screenplays and his currently developing several features and web serials.

He has taught screenwriting, editing, film production and shoot labs at Full Sail and Everest University and is currently a judge for the Reel Writers Screenplay Contest

An avid snow skier, skydiver and scuba diver, who lists horses and rappelling among his hobbies, Nathan is a published playwright. He keeps house with his wife, Barbara, four beagles, Wasabi, Sake, Kiwi, Haven and a 40 pound Sulcatta tortoise named Lebowski.

Notable awards:
"The Challenge" Best Student Film Edison Film Festival
"Student Loan" Best Offbeat Film Orlando Shorts
Director Crystal Reel Award
"Space Walk Recruiting Video" Director Crystal Reel Award
Editing Crystal Reel Award
"A Killing Season" Feature Film Trailer Crystal Reel Award
Director Crystal Reel Award